Conserveria del Pastis (Piazza Emanuele Filiberto, To)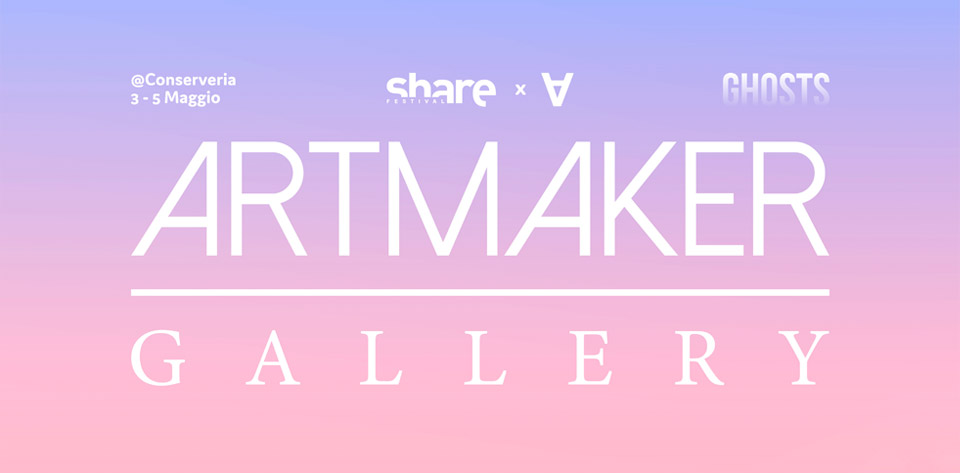 In collaboration with Azimut this year Share Festival presents at La Conserveria of Pastis some Artmaker works created in the past editions to present them to the public in an exhibition in co-production lasting three days, from 3 to 5 May 2019. The first stage of expansion and disclosure of the Artmaker project outside the places that usually host Share's events, Artmaker Gallery is tangible proof of the progressive structuring and implementation of the project that has reached its third edition. 'Homo Faber' by Diego Scroppo, 'Stammi Vicino' by Fabio Battistetti, 'The Shadows of the Sea' by Alessandro Sciaraffa and 'Vanity Mirror' by Sergio Barboni will be exhibited in La Conserveria, theater in these years of numerous exhibitions with leading protagonists of Turin art scene.
With its President Fabrizio Vespa, the Azimut association aims to offer young people the opportunity for an exhibition space where they can take their first steps into the art world, comparing themselves not only with the public, which is always numerous, but also with those who work in works of the art world: the Azimut strongly believes in the importance of the meeting able to create curious contaminations and prestigious synergies.