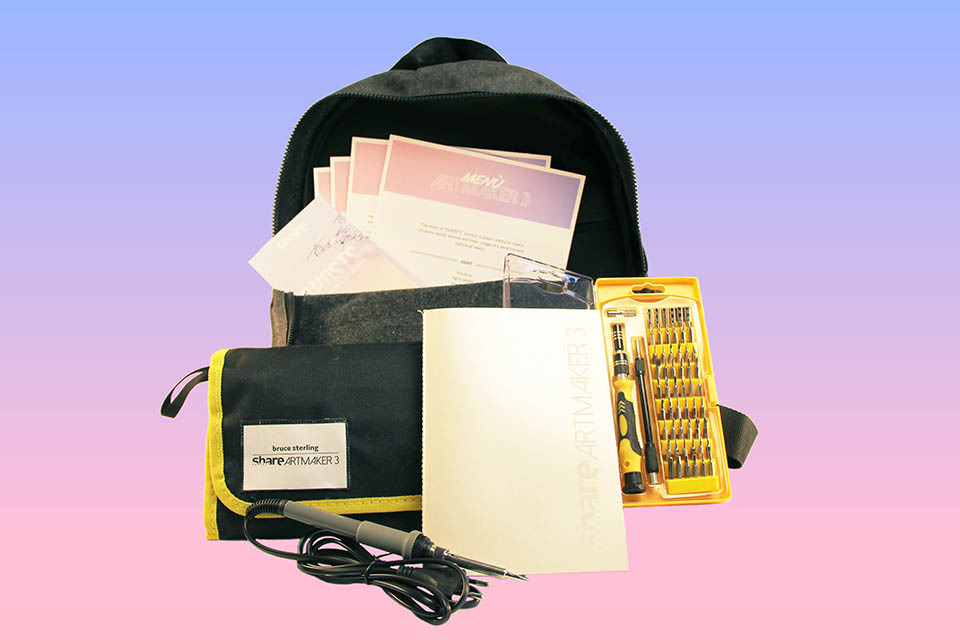 2019:
A new Artmaker Bag, new ideas, new inspiration and new collaborations.
The third edition will follow the theme of the 14th Share Festival, 'GHOSTS', and both the tools chosen for the kit in the Artmaker Bag, and the works produced will follow the curatorial focus chosen for the Festival.
Once again Artmaker is fuelled by its invaluable, indispensable partnerships with Torino Mini Maker Faire, Officine Innesto, Casa Jasmina, Fablab Torino and Print Club Torino.
THE ARTISTS

The curatorial committee comprising Bruce Sterling, the Artistic Director of Share Festival, and Chiara Garibaldi, D the General Manager of Share Project, selected the six participating artists: artists from different fields, with different source material, whose work is characterized by unique research and techniques, skills acquired over years of study and collaborations. We have brought them together with the intention of telling a new story, drawing on new ideas and inspiration, interfacing different generations, cultures and academic backgrounds.
Artists as creators of dreams; artists ready to get to grips with the Artmaker Bag, made for them and donated by Share Project, to produce a new work of art that will be presented at the Share Festival XIV, 'GHOSTS'.
The artists involved this year are:
FABIO BATTISTETTI + AUDIO HACKLAB, DIEGO SCROPPO, LAURA VIALE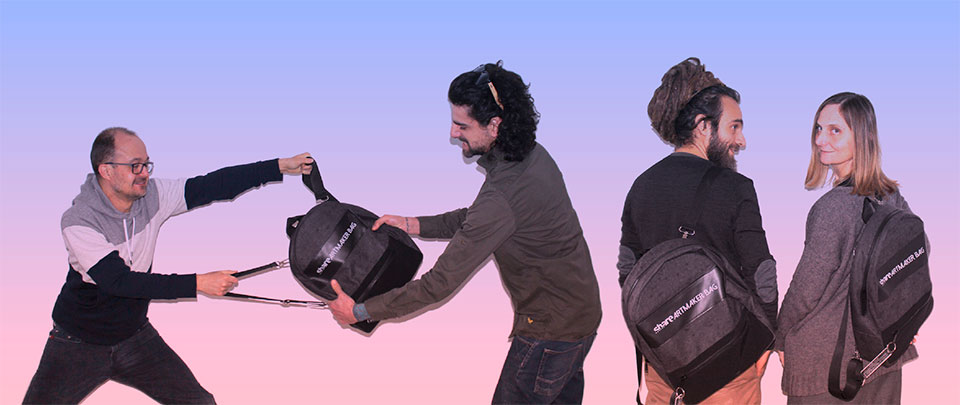 APOTROPIA, ALESSANDRO SCIARAFFA, DAMIEN STEWARD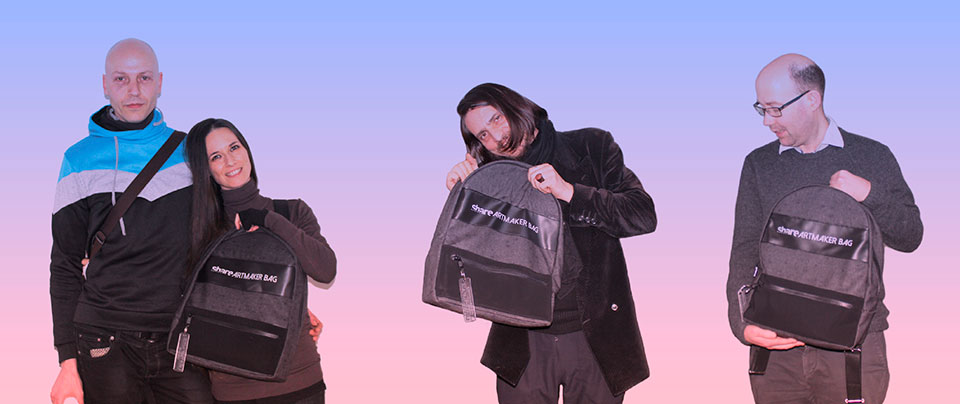 NEW THIS YEAR
This year's Artmaker bag, designed and produced entirely by Share, was also made possible by Turin's storied fabric store, Provasoli which not only offered us the finest fabrics but also its eclectic knowledge of the production of new generation materials using cutting-edge techniques, and its innate fashion sense. Designed and produced by Ingrit Kerpi and Francesca Ventura.
The Artmaker project will also be part of the educational initiative delivered by the Share Campus, which this year includes theory lessons and hands-on sessions in prestigious local schools. Accademia Albertina di Belle Arti c has collaborated with the Share Project since the start. Politecnico di Torino another partner in many of our projects, and our new collaboration with the Istituto A. Monti in Chieri.