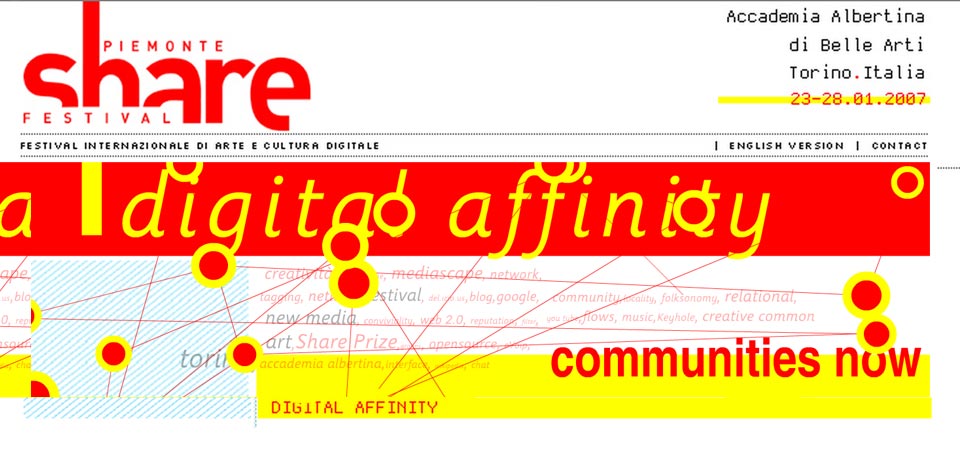 In 2007, which also saw the launch the Share Prize (an international award dedicated to art in digital age), the theme was Digital Affinity/Communities Now. Great consideration was given to the processes and protocols that govern the community through creative, thoughtful, and innovative technology. Communities are not only new forms of aggregation, but a way of being and living, a collective project and a culture that today combines almost millions of people into more than just geographical clusters or families but into communities inspired by cultural, ideological and political affinities.
Minisite – www.toshare.it/toshare07
Download the catalogue of  Share Festival 2007 in pdf format.
Take a look at the photos of Share Festival 2007 – http://www.flickr.com/photos/sharefestival/1543597531/in/set-72157602372305919