The Untitled Film Stills – Casey Reas (US)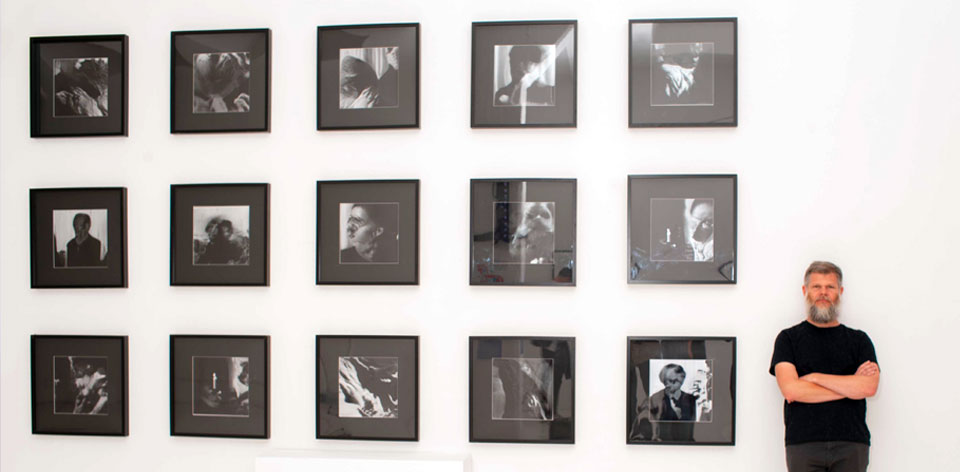 Reas' software, prints, and installations have been featured in numerous solo and group exhibitions. His work ranges from small works on paper to urban-scale installations and he balances solo work in the studio with collaborations with architects and musicians. Reas' work is in a range of private and public collections, including the Centre Georges Pompidou and the San Francisco Museum of Modern Art. Reas is a professor at the University of California, Los Angeles.
Each image in Untitled Film Stills is a frame from an imagined film. The small scale of the images invites close proximity for viewing and encourages attention toward the details. The soft focus and grain refer to early explorations into photography and film. The Untitled Film Stills were created using contemporary machine learning algorithms, specifically generative adversarial networks (GANs). The research goal of GANs is to create images that are indistinguishable from photographic images, but Reas' goal is to work with GANs to create uncanny images that express the artists' personal desire for ambiguous, dreamlike images that oscillate between clarity and the ephemeral. Reas controls the images through his curation of the training data and the concise selection and further manipulation of generated images.