Perfect View – Daniel Joliffe (CA)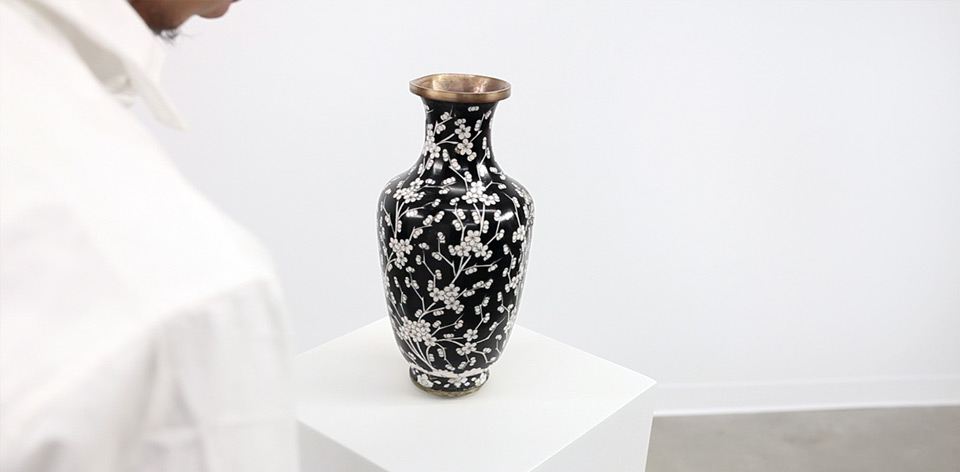 Perfect View is an interactive sculpture that personifies the human desire to always show one's best side to others. Entering the gallery space, the viewer encounters a badly damaged Cloissoné vase, mounted on a white plinth. When the viewer comes within a few metres of the piece, the vase begins to turn silently, adjusting its position so as to always show the viewer a perfect view of its undamaged side. The result is a visual experience where, in effect, imperfection is edited out.
Visual and media artist Daniel Jolliffe's work traverses many disciplines and interests including sculpture, installation, sound, public intervention, performance, interactive art, video, and open-source culture. The goal of his artistic practice is to challenge and query how embodied conscious experience is changed by the intervention of technology.His artwork has been shown across Canada and internationally, and been covered by Wired News, the Dow Jones News Wire, the Yahoo Directory, Rhizome and the Australian Broadcasting Corporation, among others. He holds a B.A in Philosophy from the University of Victoria and an M.F.A in Art and Technology from the Ohio State University.