Machine for suffering – Sophie Kahn (US)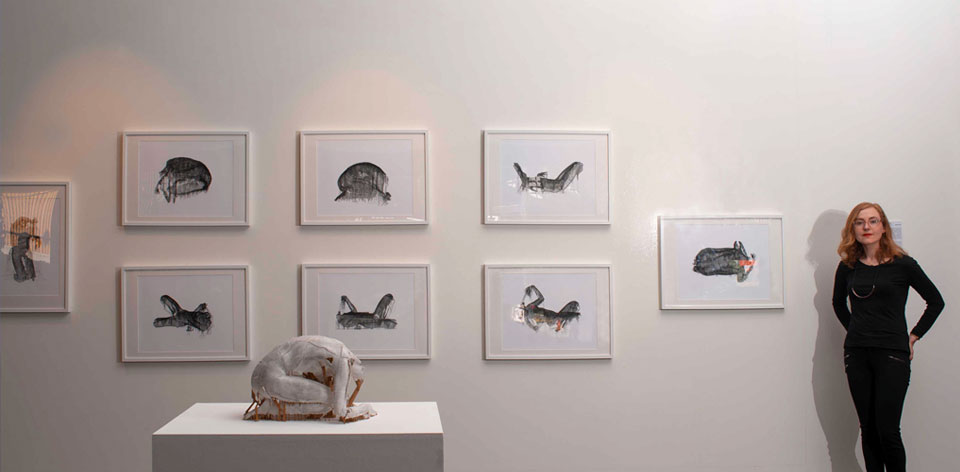 Sophie Kahn is a Brooklyn-based Australian artist. She earned a BA from Goldsmiths College, London and an MFA from the School of the Art Institute of Chicago. She has exhibited internationally and participated in festivals including Transmediale, the Japan Media Arts Festival and Zero 1. Sophie has taught at Pratt Institute and Columbia College and completedresidencies at the Museum of Arts and Design, and Pioneer Works, in New York City. She is a 2011 NYFA Digital and Electronic Arts Fellow.
The precisely engineered 3D laser scanner I use to create my 3D printed sculpture was never designed to capture the body. Confronted with motion, the software receives conflicting spatial coordinates, and generates a fragmented model. I digitally sculpt the files, before outputting them on industrial 3D printers and hand-painting and finishing them. For this body of work I researched female hysteria, a once-prevalent but now discounted diagnosis which was applied largely to women, and documented photographically using coercive and sometimes violent methods by nineteenth-century doctors (as if something as evanescent as madness could ever be captured with a camera). The resulting life-sized sculpture incorporates the intricate computer-generated scaffolding designed to support a 3D print, suggesting both psychic and material instability, and a female body and mind under construction (or perhaps demolition).